Sports nutrition's flavours of the future
For decades, serious sports enthusiasts have incorporated high quality protein into their diet to facilitate muscle growth and repair, and for recovery after a workout and exercise. But while the classic protein powders and shakes are still a large part of the market, a much broader array of convenient protein-enhanced products has appeared as sports nutrition becomes more mainstream
The growing appeal of the sector is being fuelled by the increasing availability of products from high street retailers and supermarkets, as well as from an increasing number of online sites. According to Market Insights Reports, the global active nutrition market was worth US$11 billion in 2018 is expected to reach $27.8 billion by the end of 2025 (CAGR +12.3%).
Mass-market expansion presents a major opportunity for manufacturers, but targeting a wider audience involves distinctly different challenges from succeeding in the traditional serious athlete arena.
For mainstream consumers, great taste and innovative flavours are just as important as product performance. According to Mintel, the importance of flavour is a critical purchase driver; more than 75% of consumers are influenced by flavour choice when purchasing a sports nutrition product. To tap into these new opportunities, manufacturers are aiming to innovate and differentiate their products with interesting and unusual new flavour concepts.
What's hot in flavours?
Synergy Flavours, leading global flavour expert, has recently conducted extensive research that has highlighted new and inspirational flavours for the sports nutrition market. Entitled "Flavors of the Future," the research has revealed a hotlist of emerging, growing, mainstream and established flavour trends that manufacturers can consider when developing new products or adding innovation to existing ones.
By gathering insights and trend data from the Latin American and North American markets, Synergy collected ideas and inspiration from influential food bloggers, food writers and futurologists in those regions. This was then benchmarked against quantitative data, such as new product launches and global Internet search trends.
Finally, Synergy's team of flavour and application experts assessed and refined the list of flavours to create a "hot list," with the top flavours that they felt had true potential and appeal making the final cut.
The final list was divided into four categories: emerging (flavours deemed to be new, novel and ahead of the curve), growing (flavours starting to appear with potential to move into mainstream food categories), mainstream (conventional flavours) and established (already well known but with the potential for global appeal).
Focus on North America
The North American sports nutrition market currently accounts for approximately 40% of the global sports nutrition market, with many other global markets being influenced by the North American trends. Therefore, flavours that are developing in this market, whether native or from other countries, are of particular interest to manufacturers elsewhere.
Emerging flavours
A citrus fruit that looks something between a lemon and a lime, yuzu is a Japanese fruit whose flavour can be found in many cocktails and energy drinks because of its stimulating aromatics and lower acidity than traditional citrus fruits. The flavour pairs well with fresh flavours such as mint and green tea.
With a flavour of a sweet rice cake, mochi is made from a short grain glutinous rice, which is made into a paste and moulded into shape. The flavour of mochi pairs well with mango and strawberry.
Growing flavours
Often paired with chocolate, the flavour of tart or sour cherry is often used in baking.
A root herb that is currently trending all over the world, turmeric is well known for its vibrant colour and associated health benefits. Its natural peppery taste makes it a perfect companion for flavours such as lemon and ginger.
A spiced treat that's popular in The Netherlands, Belgium and Germany, speculoos biscuits are flavoured with spices such as cardamom, cinnamon, nutmeg, cloves and ginger. The biscuits are traditionally associated with Christmas.
Matcha tea is a flavour that is made from grinding down green tea leaves and provides a subtle aromatic flavour that is slightly sweet.
Mainstream flavours
Native to North America, the pecan nut is a very popular ingredient in biscuits, cakes and pies. It pairs well with chocolate, vanilla and maple syrup.
Established flavours
S'mores are traditional campfire treats consisting of fire-roasted marshmallow and a layer of chocolate sandwiched between two pieces of graham cracker.
Cookie dough is a flavour that became popular nearly 30 years ago by ice cream manufacturers, Ben & Jerry's. The sweet flavour has since been used in a variety of food stuffs, including doughnuts, instant coffee and pretzels.
Birthday cake: a flavour that's based on a vanilla sponge cake with frosting. It offers a creamy candy flavour and has already been used in protein bars in the US.
Standing out in a crowded market
Flavour experts such as Synergy have the expertise to create "trending' flavours" that work with a range of different products, masking less desirable notes in the protein base and providing a high impact, lasting taste. The broad range of hot new flavours coming through are perfect for many different product types.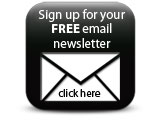 The results of Synergy's research have been fascinating and will help sports nutrition developers to anticipate the flavours of the future and to seize the opportunity in flavour development to offer more and more variety. For manufacturers looking to stand out in a sea of products aimed at mainstream active consumers, flavour really is a critical consideration.
Companies