Tate & Lyle expands maltodextrin capacity in Slovakia
The expansion has doubled capacity of its non-GMO MALTOSWEET Maltodextrin production line
The facility in Boleraz, Slovakia
Tate & Lyle has completed an expansion doubling capacity of its non-GMO MALTOSWEET Maltodextrin production line at its facility in Boleraz, Slovakia.
The London-based food and beverage ingredients and solutions provider carried out the expansion to enable it to meet growing global demand for food-grade and infant food-grade MALTOSWEET Maltodextrin.
Nick Hampton, Chief Executive of Tate & Lyle, joined employees and local dignitaries from Boleraz for a ceremony to celebrate the formal opening of the expanded capacity.
MALTOSWEET Maltodextrin is a nutritive corn-based speciality sweetener made from locally sourced non-GMO corn. It is available in powder and granular formats.
Maltodextrin acts as a binder, viscosity provider, fat replacer and bulking agent. The ingredient is used in a wide range of food and beverages such as infant formula, sports drinks, dairy desserts and sauces.
Murat Orhon, SVP and General Manager of Europe, Middle East and Africa, Food & Beverage Solutions for Tate & Lyle, said: "We have invested in our facility in Boleraz to ensure our customers, particularly producers of infant and growing-up formula who are key users of maltodextrin, can continue to offer products that meet high-quality standards, in line with growing global demand.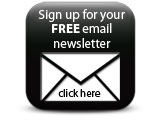 "The market for these products that nourish children and support families is particularly strong in Europe, but is also growing in markets such as the Middle East, Africa and the Asia Pacific."
Companies