Vitamin K2 going mass market
Join Kappa Bioscience and a panel of industry experts who will discuss and answer questions about launching successful K2 products
The unparalleled bone and heart benefits of vitamin K2 MK-7 have opened doors to mass market consumers. More and more K2 products are being launched, with companies and marketers looking to gain first-mover advantage.
The roundtable discussion and Q&A will cover the following:
K2 science
market opportunity
commercial risks
formulation
galenics
stability and quality
analysis.
K2 is ready for mass markets. Join Kappa Bioscience to learn how to profit from the enormous potential of vitamin K2 MK-7.

Speakers
Egil Greve President & CEO at Kappa Bioscience
Morgan Laloux Business Development Manager Health and Nutrition Southern Europe at Capsugel
Scott Colbourne Business Manager NSW, Food & Pharmaceutical at ALS Pharmaceutical Australia
Jim Bornhold Executive VP of Nutraceuticals at Chemroy Canada
Bjarne Bloch Medical Advisor at Orkla Care A/S
Jörg Büttinghaus VP Sales & Marketing at Kappa Bioscience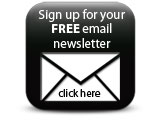 Interested in attending the event: The Experts Discuss: Successful Product Launches, click here to register
Featured Companies