ADM launches Onavita flaxseed oil
New Omega-3 product showcases cost innovation in nutritional oils market
US agricultural processor and food ingredient provider Archer Daniels Midland Company (ADM) has introduced Onavita, a new, fully refined, non-GMO flaxseed oil that provides a cost-effective solution for customers looking to add a heart-healthy ingredient to their latest food innovations.
Onavita flaxseed oil features non-GMO plant-sourced Omega-3s. Because the body does not produce Omega-3s, they must be consumed, which is driving the trend for food formulators to look for ways to include them in foods and beverages. The FDA considers products containing at least 160mg per serving of Alpha Linolenic Acid (ALA), as is found in Onavita flaxseed oil, to be a good source of Omega-3s.
Onavita flaxseed oil is suitable for vegetarians and vegans and is also non-GMO. It can be used in a variety of products, ranging from supplements to pasta sauces and dressings and much more, the company says.
'ADM has long been recognised in the industry as a reliable ingredient provider, but with our recent acquisitions of companies like Harvest Innovations, Eatem Foods and WILD Flavors, we've greatly expanded our portfolio with new, natural-sourced and non-GMO options like Onavita flaxseed oil,' said Mike Zora, general manager of Natural Health and Nutrition for ADM.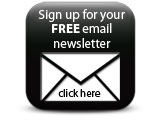 'By leveraging this portfolio and our deep technical expertise, we can help customers transform their products by adding nutrition while maintaining product quality and taste.'
Companies