Algamo earns EU organic certificate for its oleoresin ingredient
The astaxanthin ingredient is used in supplements, cosmetics, and pharmaceuticals
Algamo has obtained the EU organic certificate for its oleoresin ingredient. The product is an extract of Haematococcus pluvialis algae containing astaxanthin, which is produced by Algamo.
The company expects new business opportunities from the certificate due to its prestige.
Oleoresin is a deep red viscous oil with 5% or 10% pure natural Astaxanthin. The ingredient is prepared by solvent-free supercritical extraction. It is suitable for applications where a liquid form of astaxanthin is needed, such as the production of softgel capsules, syrups or cosmetics.
Algamo is a Czech company that is specialised in the cultivation of algae and the subsequent acquisition of active substances, which are used in the cosmetics industry, pharmaceutical industry and in the production of food supplements.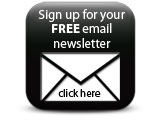 Algamo has held a USDA Organic dry algae certificate since April 2018.
Companies