Algenuity launches Chlorella Colours
Platform is based on Chlorella vulgaris and is ideal for use in food, drink and supplement products
Algenuity's Chlorella Colours platform has launched at this year's Vitafoods Europe. The range of colours includes yellow, lime and white.
UK algal specialists, Algenuity, have launched the patent-pending Chlorella Colours platform, based on Chlorella vulgaris and is derived from Algenuity's own proprietary, high-performing microalgal strain.
The platform is approved for the European food market and satisfies the needs of the growing vegan sector, offering protein-rich, whole plant cell-based ingredients, which are sustainable, natural, gluten-free and non-GM.
Improved organoleptic properties make the platform perfect as an ingredient in food, drink and supplement products.
The application of Chlorella vulgaris for food is well-established, but it can be a challenging ingredient to work with because of the strong colour, taste and smell associated with its high chlorophyll content. The Chlorella Colours strains were developed to contain almost no chlorophyll and instead, retain varying levels of natural pigments, such as lutein and other carotenoids, resulting in yellow, lime and white colour varieties with greatly-improved organoleptics.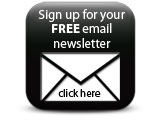 Furthermore, these alternatives are highly productive under heterotrophic growth, overcoming the economic and operational challenges of producing phototrophic microalgae at scale, supporting its use in the food market, and opening up a wealth of additional applications.
Companies