An easy, tasty way of fast recovery
Milk whey hydrolysate eyeing mainstream performance nutrition
White peach fast recovery shake
Hydrolysed proteins are gaining traction in the market; according to Innova Market Insights, sports nutrition launches featuring whey protein hydrolysate grew by 25% CAGR globally during the period 2010-2016. This growth can partly be attributed to a move into mass market territory as consumers seek to support healthier, more active lifestyles.
"Consumers are becoming more serious about their sporting performance and after sport recovery. They are extremely savvy about the role high-quality protein plays during and post workout.
Hydrolysis produces a protein form that contains di- and tripeptides, making it very easy for the body to digest and absorb. This is ideal for recovery products, which need to be fast acting.
As a result, protein hydrolysates are trending in sports nutrition concepts targeting more mainstream consumers," says Ramon Mommersteeg, Product Group Manager - Whey Proteins, at FrieslandCampina DMV.
And his prediction is that the product development the market has seen so far is only the beginning: "The potential for growth in hydrolysate based performance nutrition products is vast. However, these more mainstream products will not succeed based on science alone – they must deliver on taste as well as – something protein hydrolysates have struggled with in the past. We believe we have cracked this, with a nutritionally superior whey protein hydrolysate that combines fast absorption and clean taste," says Ramon.
Mocha fast recovery shake
FrieslandCampina has an enviable track record in producing high performance hydrolysed proteins for the elite athlete niche. In developing Nutri Whey Hydro, the company has drawn on its experience with professional athletes and their coaches to meet demand from the mainstream performance nutrition marketplace for a protein hydrolysate that delivers "a fast road to recovery that tastes great".
With the mainstreaming of performance nutrition gathers momentum, Dutch dairy protein dynamo FrieslandCampina DMV has enlarged its portfolio with the market's first mildly hydrolysed milk-derived whey protein. Nutri Whey Hydro is produced directly from fresh milk, resulting in a hydrolysate whose superior amino acid profile and clean taste enable the creation of great-tasting sports recovery products for active consumers.
One of the main challenges for formulators working with protein hydrolysates is their often bitter and unpleasant taste profile. FrieslandCampina has overcome this via a unique, gentle hydrolysis process that optimises both the taste and the nutritional profile of its protein. Deploying advanced CMF (cross micro-filtration) technology, DMV is able to produce an exceptionally clean, neutral-tasting hydrolysate with a very low-fat content and extremely low microbial count.
Protein bites
Whilst other hydrolysed proteins on the market are derived from cheese, Nutri Whey Hydro is produced from fresh milk, which yields a clean tasting hydrolysate with a neutral flavour and aroma and none of the off notes that can be present in cheese-derived whey protein isolates. FrieslandCampina is also able to draw on its vertically integrated supply chain to source milk directly from the farmer, ensuring complete control from grass to glass.
Furthermore, using milk whey as its base ingredient results in a superior amino acid profile versus cheese derived hydrolysates. Nutri Whey Hydro is high in branched chain amino acids and has at least 14% more leucine than its cheese whey based counterparts. A high leucine content has been clinically proven to help activate muscle protein synthesis.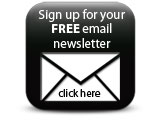 Whether product developers are looking at a pre-workout, muscle building and maintenance or rapid recovery platform, Nutri Whey Hydro delivers on the core market demands of taste and nutrition. This easy to use hydrolysate can power up powder formulations, RTD (ready to drink) products, nutritional bars and other supplements. To get the creative juices flowing, FrieslandCampina has come up with a number of exciting prototypes, including a mocha fast recovery shake, a protein bite and a white peach fast recovery shake.
Companies