Arjuna launches Indian gooseberry ingredient at Vitafoods
Indian gooseberry extract supports cardiovascular health
Arjuna Natural Extracts (stand A40) will launch TRILOW, its all-natural bioactive extract for cardiovascular health derived from amla, the Indian gooseberry (Phyllanthus emblica).
The ingredient is a complete extract of fresh ripe fruit from wild amla, collected seasonally from the tree.
The proprietary extraction process ensures high activity for every batch of the product, as confirmed by testing in vivo and in vitro.
TRILOW has obtained US and Australian patents for its composition, with patents for other countries pending.
Other extracts, typically manufactured from dried amla, can differ fundamentally from TRILOW in quality and activity.
Clinical studies confirm that the unique extract of fresh wild amla favours the healthy reduction of factors contributing to cardiovascular diseases.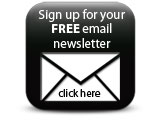 Specifically, the Atherogenic Index of Plasma (AIP), a superior and reliable biochemical predictor of cardiac health, registers a sharp dip with use of the extract. Although there is no single cause or simple solution for cardiovascular disease, TRILOW is a dietary supplement that can help to protect the heart naturally.
Companies