ChromaDex to supply healthy ageing ingredient for H&H Group
H&H Group will be licensed to use Chromadex's nicotinamide riboside ingredient for products in its Swisse range
ChromaDex Corp. has entered into a strategic supply agreement with Health & Happiness (H&H) Group, providing the latter company rights to ChromaDex's patented nicotinamide riboside ingredient Niagen, the sole active ingredient in Tru Niagen.
Tru Niagen is a healthy ageing dietary supplement that reportedly increases NAD+ (nicotinamide adenine dinucleotide) levels, which are critical to healthy cellular function and vitality. Levels of NAD+ decline with age as well as metabolic stressors including stress on the immune system, sleep disruption, sun exposure, and alcohol consumption.
"This arrangement with H&H Group advances the ChromaDex objectives of building a global consumer brand while working with exceptional strategic partners," says company CEO Rob Fried. "The Swisse and Tru Niagen brands share a common mission to improve human health around the world."
Niagen will be offered to H&H Group consumers under the company's Swisse product family, which includes multivitamins, dietary supplements, sports nutrition, skincare and functional foods. The products will be the first NAD+ boosters in the Swisse portfolio and will expand its healthy ageing category.
H&H Group Executive Director and CEO Laetitia Garnier: "At H&H Group, we are committed to seeking out the best ingredients so that our formulations can be of the highest quality and deliver innovative and efficacious solutions to consumers. When we have the opportunity to combine that with ground-breaking innovation such as Niagen it is a really exciting proposition for us and our customers.
"We are impressed by the clinical evidence and the team that sits behind Niagen®. We look forward to working together to explore product development and provide our health-conscious consumers with many health benefits that will come from the leading NAD+ boosting nutrient."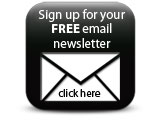 Niagen's efficacy and safety has reportedly been demonstrated in nine published human trials. The ingredient has achieved regulatory acceptance from the US FDA, Health Canada, the European Commission, and the Therapeutic Goods Administration (TGA) of Australia.
Companies