Creating the best-selling "Beauty from Within" softgel product line
A multichannel French skincare company wanted to launch an ingestible anti-aging dietary supplement to the global market complementing its topical products portfolio. With a total annual revenue of US$100 million, the skin care company specializes in topical skincare, anti-aging, body care and fragrance products.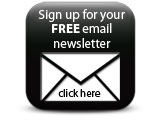 Download this case study to learn how Catalent's formulation development and manufacturing expertise helped the skincare company to successfully launch a brand new ingestible supplement to the global market.
Featured Companies