Culturelle expands probiotic offering for everyday wellness support
New Culturelle Pro-Well 3-in-1 complete formula supports health in three ways
Culturelle, the leading probiotic brand, launches new Pro-Well 3-in-1 complete formula. This new addition to the line of probiotics for everyday wellness works naturally with the body to help support heart, digestive and immune health.
Culturelle Pro-Well 3-in-1 complete formula includes two key ingredients for multibenefit support. Each capsule contains 10 billion active cultures of the probiotic strain Lactobacillus GG to safely help restore the balance of good bacteria in the digestive tract — contributing to both digestive health and overall immune health — plus naturally sourced omega-3s from MEG-3 fish oil, which provide heart-healthy nutrients.
'We know that people are looking to take small steps that will impact their wellness every day,' says April Mills, Marketing Director for Culturelle. 'We created Pro-Well 3-in-1 complete formula as the next step in our mission to help make it easier for everyone to realise their goal of becoming their healthiest selves both today and tomorrow.'
With the average workday getting longer and the average American diet shown to be lacking in key nutrients, health practitioners are recommending supplementation to support everyday wellness.
'It can be difficult to live a healthy and active life, especially with how busy everyone is today — it is the one thing that always comes up with my clients,' says Brooke Alpert, a nutritionist and registered dietitian. 'Together with the power of Lactobacillus GG and omega-3s in Culturelle Pro-Well 3-in-1 complete formula, you can support three important aspects of your health — digestive, immune, and heart — all in just one capsule.'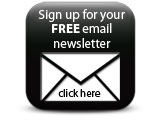 In addition to providing new ways to support wellness, Culturelle is encouraging Americans to be 'The Healthiest You Ever' with a digital contest and educational hub, hosted on the probiotic's website. The programme includes five levels of activities that motivate participants by offering them the opportunity to win a grand prize spa retreat and instant win prizes. Through activities, tips from experts and other wellness information (recipes), entrants will be inspired to find their healthiest selves.