Duplaco starts European mass production of Chlorella algae
As cultivation is independent of sunlight, weather and climate conditions, the algae produced is of consistent quality
Duplaco has begun large-scale production of Chlorella algae in Europe. The product can be used as a dietary supplement or to enrich foods.
With 40% protein content, the company says, Chlorella is a potentially potent resource in the effort to feed the world's ever-growing population. It also contains 40 different vitamins, minerals, antioxidants and all essential amino acids. However, the algae is commonly sourced from open cultivation ponds in Southeast Asia, and is characterised by impurities, supply problems and quality fluctuations, the company says.
Duplaco will now produce Chlorella in Oldenzaal, the Netherlands, using a proprietary process. The microalgae are 'fed' with a carbon source and grown in a sterile fermenter. Through the closed system, contamination by heavy metals, dioxins or PAHs can reporteldy be avoided.
The algae is spray dried and pressed into tablets upon request. As cultivation is independent of sunlight, weather and climate conditions, the algae produced is of consistent quality. It's also more cost effective, the company claims, because a high volume of product can be manufactured with a small footprint.
The process was developed by Marcel Oogink, Engineer and founder of Duplaco: "We have now expanded our production from 15 tons to 200 to 300 tons per year. We will even be able to produce 1500 tons per year in the future. We are striving to become the largest algae producer in Europe."
The company says its customer list already includes manufacturers of supplements that explicitly promote their products referring to their cultivation within the EU.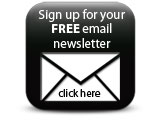 The algae is also of potential interest to other industries: "As a functional ingredient, Chlorella optimises the nutritional content of, for example, plant-based meat, fish and dairy alternatives, pasta, smoothies or baked goods," said Oogink.
Companies