Europe and the US certify Frutarom's annatto seeds organic
Farmers in Peru have been trained to meet organic regulations to grow the natural food colouring
Frutarom Natural Solutions has received organic certification for its natural annatto colouring. The seeds and extracts, which provide a yellow to reddish colour for food and beverages, have been certified by the US Department of Agriculture and The European Organic Certifiers Council.
To support the certification, Frutarom selected land that is free of prohibited chemical inputs in Peru and trained farmers to meet organic regulations. To meet the regulations the farmers use non-GMO seeds and no synthetic fertilisers, antibiotics, pesticides or hormones.
The division also meets all organic regulations while ensuring fair salaries to the growers. Frutarom's supply chain maintains full traceability on the growing and harvesting processes.
Ilanit Bar-Zeev, VP of Natural Product Solutions at Frutarom, said: "There is a delicate balance in providing natural, organic colour with responsible sourcing, while still keeping it cost-effective" explains Bar-Zeev. Frutarom is committed to expanding its portfolio of better-for-you and better-for-the-Earth ingredients that manufacturers and consumers can trust.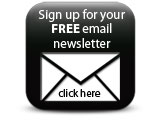 This time last year Frutarom became one of the top five suppliers of natural colours worldwide providing flavours, colours, food protection and health benefits. Then in May, the Israel-based company was acquired by International Flavours & Fragrances that create and provide scents, tastes and nutrition in a deal worth US$7.1 million.
Featured Companies