Improving sports performance with collagen supplements
Catering for new consumers: a shift in sports nutrition
Attitudes towards exercising have changed during the past decade. As part of a healthy lifestyle, the UK is seeing a growing number of people actively engaging in sports on a regular basis.1
At the same time, consumers are becoming increasingly educated about their health and are looking for nutritional solutions to help them sustain higher levels of activity.
This has created new opportunities in the sports nutrition market, which must now cater for different types of consumers and their needs, including sports recovery, athletic performance and joint health. To meet market demands, collagen solutions have been specifically developed to provide consumers with multiple health benefits and functional properties to help support the regeneration of tissues within the body.
Collagen peptides: the next generation ingredient in sports nutrition
Tendons, ligaments, cartilage and bones are all parts of the body that are particularly vulnerable to damage with the practice of regular or intense physical activity. Collagen is a key protein that provides the elasticity and regeneration of these connective tissues. Taken as a food supplement, type I collagen peptide Peptan has a dual action on the body. Its unique composition of amino acids means that it provides building blocks for protein or collagen synthesis.
Meanwhile, it has a signalling effect, as it contains bioactive peptides that exert a messenger function directly on target cells. Peptan helps to accelerate the process of renewing bodily tissues and the musculoskeletal structure, which can reduce the risk of injury and improve athletic performance in a sports nutrition context.
Rousselot recently led a randomised, double-blind, placebo-controlled clinical trial in which 24 young and recreationally active young men received a daily dose of 20 g of Peptan during a set period of 9 days.
The results of the study showed that the supplementation with collagen peptides accelerated the process of recovery from the damage induced by intense exercise by reducing muscle soreness and improving sports performance.2 The unique amino acid profile of Peptan provides specific nutritional and functional benefits, making it ideal for use in sports nutrition products.3
Promoting sports recovery
Intense physical activity may exert pressure on cartilage and bones. This can reduce collagen levels and subsequently increase the risk of injury and joint inflammation. In a recent literature review, the International Olympic Committee (IOC) highlighted the health benefits of collagen in sports nutrition.
Based on scientific studies, the IOC proposed that collagen peptides may increase the production of collagen, decrease joint discomfort and, as a result, have the potential to assist with training capacity, recovery, muscle soreness and injury management.4
Boosting joint health
Hydrolysed collagen type II, such as Rousselot's new Peptan IIm — a hydrolysed collagen type II matrix — provides further support for joint health.
Peptan IIm is a specialty joint health solution and is specifically designed to provide multiple joint health benefits from a single source to protect connective tissues. Extracted from a natural source, it also contains a matrix of glycosaminoglycan components (GAGs). This hydrolysed type II matrix is proven to protect cartilage, provide cushioning and lubrication and reduce inflammation that may arise from intense exercise.5
Effective at a low dosage and cold water soluble, it is suitable for use in sports nutrition formats, such as capsules, tablets, gels and powders.
Providing tailored nutritional solutions with Peptan
To meet the changing requirements of the sports nutrition market, the Peptan product range, produced and marketed by Rousselot, offers ingredients of natural origin that are safe, traceable and provide health benefits that are backed by science.
The trusted and recognisable branding allows nutraceutical manufacturers to cater to a diverse consumer group, from high-performance athletes to recreational users. Peptan neither contains nor processes substances prohibited by the World Anti-Doping Agency (WADA).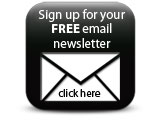 References
A survey conducted by Sport England showed that 62.3% of the adult population in the UK is active (150 minutes of exercise per week): www.sportengland.org/media/13558/active-lives-adult-may-2017-18-report.pdf.
T. Clifford, et al., "The Effects of Collagen Peptides on Muscle Damage, Inflammation and Bone Metabolism Following Exercise: A Randomized, Controlled Trial," submitted for publication (2018).
Amino acids are the building blocks of body tissues and a main component of proteins. Peptan's amino acid profile is 10–20 times higher than other forms of protein, which makes it a unique ingredient with health benefits only found in Peptan.
R.J. Maughan, et al., "IOC Consensus Statement: Dietary Supplements and The High-Performance Athlete," Int. J. Sport Nutr. Exerc. Metab. 28(2), 104–125 (2018).
S. Soniwala, et al., "Oral Hydrolyzed Type 2 Collagen Protects Against the OA of Obesity and Mitigates Obese Gut Microbiome Dysbiosis," poster presentation at ORS 2018 (10–13 March 2018, New Orleans, LA, USA).
Featured Companies