Ingenium, Naturex's Open Innovation Programme, celebrates its first birthday
Naturex is now looking to colaborate on colourings, preservation solutions, phytoactive ingredients and nature fortified ingredients or technologies for nutrition
The Ingenium Program aims to advance technological breakthroughs and accelerate the introduction of new products through external collaborations.
Developed by Naturex, who sources, manufactures and markets natural specialty ingredients for the food, health and cosmetic industries, the program has now been running for a year.
During that time, Naturex has partnered with numerous organisations from around the world.
These collaborations have included licensing agreements with the Barry Callebaut group leading to the launch of Cocoactiv, a high-flavanol cocoa extract; and with Poland-based Adamed, resulting in the market introduction of Aronox, an aronia extract targeting cardiovascular health.
Other companies like Mazza Innovation, FP Innovation, EPC Natural Products, In-Vitro Plant-tech and Green2Chem have also joined forces with Naturex in the development of sustainable natural solutions.
The company has also aquired certain assets from French company Dialpha, including patents, trademarks and clinical research on three nutraceutical ingredients targeting human health.
These specialised cashew, cinnamon and chicory ingredients are purpose-built to assist in controlling blood glucose levels and healthy weight management.
It is Naturex's intention to assess the possible advancement or refinement of these products and create synergistic combinations with other Naturex ingredients.
Doug Klaiber, who leads the implementation of the Ingenium Program worldwide, said:
"We are being presented with new opportunities almost daily. Our current challenge is narrowing in and focusing on the projects that most closely reflect our business and values."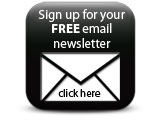 Naturex has defined four key areas of interest for potential collaboration:
Natural sources of colour (especially blue/green/red)
New natural food preservation solutions
Natural phytoactive ingredients for human health and beauty
Nature fortified ingredients or technologies for nutrition (minerals and vitamins)
Companies