Ingredion expands clean label starches
The new NOVATION Lumina range is designed to perform across the full range of processing conditions, delivering viscosity and gel strength comparable to that of modified starches
Ingredion, the Chicago-based manufacturer, has launched three new clean label texturising starches that enable manufacturers to create the 'natural' clean label food and beverages consumers increasingly seek, without impacting light colours, nuanced flavours or luxurious textures.
NOVATION Lumina functional native starches support food and beverage manufacturers in making 'natural' claims and can enable them to formulate clean label products with consumer-winning sensory qualities and excellent shelf life and freeze/thaw stability.
"We are delighted to unveil our new NOVATION Lumina functional native starches and assist our customers in meeting consumer demand for 'natural', clean label products while delivering optimal flavour, colour, texture and performance," explains Constantin Drapatz, Senior Marketing Manager, Clean and Simple Food Ingredients, EMEA.
Ingredion said the texturising starches are also ideal for use in pale-coloured or delicately flavoured applications, as their neutral profiles allow flavours and colours to be delivered with increased intensity. This feature offers manufacturers the ability to maintain the most appealing qualities of their products, even in the most delicate of applications.
The three new ingredients are designed to perform across the full range of processing conditions, delivering viscosity and gel strength comparable to that of modified starches.
From the low-to-moderate conditions required for applications such as bakery cream fillings and fruit preparation to the challenging processing conditions of sauces, dressings, alternative dairy and UHT products.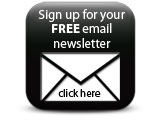 NOVATION Lumina functional native starches are produced using Ingredion's proprietary innovative technology. They can be labelled simply as 'corn starch' or 'corn flour', are non-GM and are naturally* gluten-free.

Ingredion proprietary research shows that flours and starches rank in the top 10 of the most consumer-accepted ingredients. More consumers are shopping for clean and simple labels globally than ever before, and 'natural' and 'all-natural' claims are the most influential factor in consumer purchasing decisions.
Companies