Innovation celebrated as protein award winners announced
Innovations in the protein industry were rewarded as the winners of Bridge2Food's first Protein Awards were announced at 9th Protein Summit
Best New Protein Food was awarded to Gold&Green Foods for Pulled Oats – a 'perfect protein food' that is 100% plant based and ecologically produced. It has a superior amino acid profile, more protein than chicken breast, a meat-like texture and a delicious juicy taste.
Judge Claire Nuttall, founder of Brand Incubator, said: 'Gold&Green Foods has created a unique and tasty product that is high in both protein and fibre. The whole proposition stood out for the judges, as a well-designed, articulated and unique new launch. It's fantastic that they have achieved such a great balance of taste, texture and healthfulness in such a mainstream product range. I am sure it will be a big success as a healthy source of protein for anyone looking for a plant-based, meat alternative.'
Dr Reetta Kivelä, CTO of Gold&Green Foods, said: 'Pulled Oats were developed because we wanted to contribute to the climate challenges with our skillset. We highly appreciate the kind words of the jury, which encourage us to follow our visions to change the world. Consumers have shown that Pulled Oats were deeply missed before its creation, and we are delighted to see that the jury recognised the uniqueness of Pulled Oats and sees its global potential.'
Most Disruptive Innovation Award was won by Calysta for Feedkind Protein – a proprietary new fish and animal feed ingredient targeted at replacing fishmeal. Produced using the world's only commercially validated gas fermentation process, Feedkind Protein is a natural, traceable and safe non-animal source of protein.
Calysta has just announced the opening of a state-of-the-art facility in Teeside, UK, to manufacture sample quantities of FeedKind Protein.
Judge Dr Anne Wagner, Corporate Research and Development Director of Tereos, said: 'The judges had a really hard time deciding from all the entries and really good innovations. We felt we needed to award an innovation that is truly disruptive both from a technological point of view and also one that identifies alternative sources of protein to meet the protein demands of a growing population.'
Dr Alan Shaw, Calysta President and CEO, said: 'We're extremely pleased to have achieved this global accolade that recognises our preparatory technology as a game-changing innovation. With FeedKind, Calysta has an exciting opportunity to offer traceable and safe protein that will sustainably help feed the world for decades to come.'
Most Novel Ingredient Award was won by IGV GmbH for its Vegetal Flakes. The pea-protein extrudates – ProteinFLAKES, ProteinCRISPIES and ProteinNUGGETS — are ingredients for various end-product industries. IGV has complemented its pea-based protein ingredients with tailored amino acids to offer a complete protein product for different consumer groups.
Judge Dr Cindy Gerhardt, Director of Operations, DSM Biotechnology Centre, said: 'The judges unanimously voted for IGV GmbH. The Vegetal Flakes combine strong consumer benefits with innovative protein processing technology, which is of great benefit to food manufacturers.'
'Winning the Most Novel Protein Ingredient Award is the recognition of the concerted effort of our highly motivated expert team in providing the world with affordable, tasty, and complete vegetal protein alternatives for the daily food consumption of all consumer categories. We are looking forward to work with everyone, for a healthy future,' said János-István Petrusán, Head of R&D and Product Management, IGV GmbH Germany.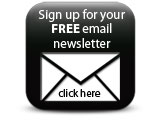 The winners were announced at the 9th Protein Summit (19-21 September, Lille, France), which brought together experts from around the world to share their visions and discuss the challenges and opportunities facing the global proteins world.
Companies