KD Pharma achieves IFOS raw material certification
IFOS focuses exclusively on omega-3 oil products and the five-star criteria for raw materials ensures that products are produced in approved, certified manufacturing facilities
KD Pharma is proud to announce that its KD-Pür line of omega-3 concentrates has achieved IFOS (International Fish Oil Standards) certification.
All products tested through the Nutrasource IFOS programme have received their five-star rating for safety, purity and quality – the highest possible rating that omega-3 oils can achieve. KD Pharma's IFOS consumer report is available here.
'KD Pharma has always prided itself in the exceptional quality and purity of its omega-3 concentrates,' says Christine Krumbholz, Director of KD Pharma Quality Assurance and Regulatory Affairs.
'The IFOS five-star rating clearly demonstrates this commitment to our clients and consumers,' she added.
IFOS focuses exclusively on omega-3 oil products and the five-star criteria for raw materials ensures that products are produced in approved, certified manufacturing facilities and are registered according to the requisite authorities.
The Nutrasource programme also makes sure that analytical methods used meet the IFOS standard of testing and certifies that the products were tested according to IFOS raw material programme requirements.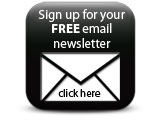 'The benefits of such third-party testing include consumer assurance of product quality, safety and potency, with the consumer reports adding an additional element of transparency for the consumer,' says René Kamminga, Vice President of Nutrition and Business Development: 'We look forward to working with our clients to strengthen their brands in the market and expanding our IFOS certified omega-3 range even further.'
Companies