KD Pharma advisory board meets to discuss the role of omega-3 in human health
Marine Ingredients, a KD Pharma company, announced that its scientific advisory board met to provide guidance on the current research and science regarding omega-3 and the evolving understanding of its impact on human health
From left to right: Dr Calder, Dr Barnes, Dr Harris, Dr von Schacky, Dr Dyerberg
KD Pharma Group is pleased to announce that the esteemed scientists attending the scientific advisory board meeting included Dr Jorn Dyerberg, the father of the omega-3 movement, Professor Philip Calder, the leading researcher and thought leader in fatty acid immunology and inflammation, as well as the co-inventors of the omega-3 index, Dr Bill Harris and Dr Clemens von Schacky.
They were joined by KD Pharma Research and Development head David Barnes, PhD, who moderated the discussion.
"The KD Pharma Group couldn't be more pleased to have hosted the scientists who have been critical in developing the knowledge we have regarding the health benefits of omega-3," said David Barnes, PhD, COO of Marine Ingredients and Head of R&D for the KD Pharma Group.
"We learned a great deal that will help us support ongoing scientific research and applications of this research to future products that can help improve human health."
Along with advising the KD Pharma Group on the most important research projects advancing scientific understanding, the group discussed new applications of omega-3s and their metabolites and discussed the technology and resource gaps in supporting these critical projects.
The wide ranging discussion addressed numerous topics, including individual differences in omega-3 metabolism, a review of scientific evidence across multiple disease states, the challenges of conducting well controlled clinical trials as well as differential effects of omega-3 EPA and DHA.
Challenges in educating physicians and consumers regarding the overwhelming positive evidence suggested by the more than 30,000 studies was also discussed.
"The KD Pharma Group is the third largest supply chain for omega-3 fatty acids with the most advanced omega-3 refinement processes in the industry" said Barnes.
"We believe that this capability and scope uniquely positions the KD Pharma Group to support the research and development efforts that will be built on the shoulders of these esteemed scientists."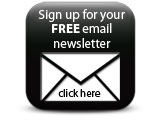 The meeting was held in Parsippany (NJ, USA) at the Sheraton Hotel. The company expects that this annual event will continue to build each year with the hope of supporting critical research to expand on the knowledge regarding the essential nutritional need for omega-3 in our diets.
Companies