Litesse polydextrose has significant effects on gut microbiome
DuPont Nutrition & Health (DuPont) released the findings of a research study showing that DuPont Danisco Litesse Ultra polydextrose alters the gut microbiome and reduces fasting triglyceride and total cholesterol plasma levels in mice fed a Western diet
The study is a continuation of the leading microbiome research work DuPont Nutrition & Health is doing in conjunction with the University of Oulu Medical School in Finland.
The research showed that mice fed Litesse polydextrose experienced favourable metabolic changes, including decreases in plasma triglycerides and cholesterol, and specific changes in the gut microbiota and gene expression in the gastrointestinal tract.
In the study, Litesse polydextrose was shown to increase microbial groups associated with the lean phenotype and improved lipid metabolism.
The mice that were fed Litesse polydextrose had increased Bifidobacterium and Allobaculum genera, which are, according to literature, typically decreased in mice fed a high-fat diet.
"This study exemplifies DuPont's commitment to in-depth and long-term science behind our products," said Dr Heli Putaala, DuPont Nutrition & Health, Global Health and Nutrition Science.
"This study with Litesse polydextrose is an example of the type of research we have been performing in our Research Centre in Finland for almost 20 years, using our own technologies and expertise in the areas of gut modelling, preclinical and clinical trials. We are now starting to better understand how our product functions by modulating gut microbiota. This regulates microbial metabolites that ultimately have systemic, whole body effects."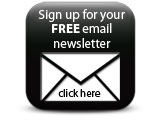 Click here to read the research study
Companies