Natreon's ingredient PrimaVie becomes the leading organic shilajit on the market
Pioneering nutritional ingredient company Natreon has obtained organic certification for its PrimaVie Biome Optimized Shilajit
Natreon, an innovative ingredient supplier known for its patented ingredients derived from nature, announces the launch of its certified organic PrimaVie Shilajit.
Achieving organic certification makes PrimaVie the first and only clinically backed organic shilajit available on the market.
"Natreon is committed to providing the highest quality ingredients that meet consumer preference for organic and clean label for supplement, food and beverage products."
"Having organic certification for PrimaVie will ensure Natreon continues its leadership in botanical ingredient innovation," said Nicole Stirling, Business Development Manager of Natreon.
PrimaVie is a Biome Optimized Shilajit backed by eight clinical studies to promote energy, endurance and healthy ageing.
Considered to be the greatest rasayana and most potent ingredient in Ayurveda, shilajit's use dates back to 3000 BC.
PrimaVie is sourced from distinct biological ecosystems (biomes) and processed using Green Chemistry Principles (water extraction) to achieve an optimal nutrient profile.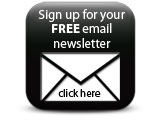 PrimaVie is the highest bioactive shilajit on the market. It consists of fulvic acid, urolithins (DBPs) and more than 40 microminerals, which help promote sports performance, healthy ageing and is a potent adaptogen.
Companies