New-generation plant-based meat substitutes contain creatine monohydrate
Compared with non-vegetarians, vegans and vegetarians have lower creatine levels. To support the body's energy metabolism, dietary creatine intake is essential for this group. Humans who eat a plant-based die, can easily replenish their creatine stores with creatine-enriched functional foods
Owing to increasing demand in the last few years and strong forecasted strong growth, plant-based meat alternatives have been on the market for years.1,2
When it comes to the composition of plant-based meat substitutes, the focus is on taste and texture to mimic meat — especially when targeting flexitarians.
This group of buyers is larger than the combined number of vegetarians and vegans. Whereas vegetarians and vegans stick to meat substitutes, flexitarians choose between real meat and meat substitutes. Taste and performance are critical factors when it comes to selecting a plant-based alternative.
Because of the attractiveness of the plant-based food market, more and more companies — not just start-ups, where it all began, but also multinational companies — are entering this market.
To attract the attention of customers and to increase brand awareness, many market players are now faced with the task of differentiation and adding more value to their plant-based products.
Thinking about the needs of the target group, this promotes a need for innovative products that contribute to well-being, fitness and health, as well as a balanced diet.
This is where functional ingredients come into play. In particular, ingredients that naturally occur in animal products and are needed for a healthy body, such as creatine.
Creatine: a natural energy source
Creatine is a substance that occurs naturally in the body. It plays a crucial role in the storage and transport of energy in every single cell; muscle, brain and nerve cells, as well as our immune cells, all benefit from a dietary supply of creatine to complement the body's own creatine synthesis. This effect manifests itself as higher levels of available energy — both physically and mentally.
Creatine is also a natural component of animal products: mainly in meat and fish, but also in traces in dairy products. Plant foods do not contain any creatine.
Individuals with low or no creatine intake, particularly vegans and vegetarians, have lower creatine levels compared with omnivores. To support the metabolism of these individuals, the dietary intake of creatine is essential.
Creatine-enriched plant-based products are the easiest way to replenish creatine stores. Creatine monohydrate is the best available source of creatine for the body and the best way to enrich foods.
As such, creatine monohydrate is one of the most promising functional ingredients for new-generation meat substitutes.
Creapure: pure creatine monohydrate to enrich plant-based products
When selecting creatine monohydrate for food production, the highest quality and purity are crucial factors. Creapure is the gold standard: pure, safe and manufactured in Germany.
The production process for Creapure is GMP-compliant, follows HACCP principles and is IFS Food certified (a quality standard recognised by the Global Food Safety Initiative). Raw materials used for Creapure production are not of animal origin, making the ingredient vegetarian and vegan friendly.
Application tests show that Creapure is a stable ingredient in meat substitutes. In addition, it can also be added to vegetable protein-based milk alternatives, dairy products (especially yoghurt or whey), bars and cereals.
The next generation of plant-based meat alternatives contains Creapure and offers vegans and vegetarians the full nutritional profile of meat while eating plant-based. For high energy levels, for an active and healthy life … for well-being.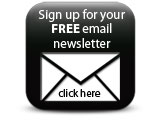 References
www.meticulousresearch.com/pressrelease/53/plant-based-food-market-2027.
https://store.frost.com/frost-radar-in-the-meat-alternatives-market.html.

Companies