New clinical study highlights the efficacy of Peptan collagen peptides in sports recovery
New scientific research led by Rousselot examines how the supplementation of Peptan before and after intense exercise can reduce muscle damage
This is the first clinical research showing the beneficial effects of collagen peptides for exercise recovery.
Rousselot, the leading global manufacturer of collagen and gelatin solutions, has released a new clinical study showing the benefits of its collagen peptides ingredient, Peptan, for sports exercise recovery.
The scientific research has been developed in collaboration with leading scientists at Newcastle University, in the UK. The results reveal that collagen peptides help repair connective tissues after physical activity and to prevent the risk of injury when used as a food supplement in sports nutrition.
The double blind, randomised, placebo-controlled clinical trial involved 24 active young men who consumed a daily dose of either 20 g of Peptan (10 g in the morning and 10 g in the evening) or a placebo taken in two doses.
The trial measured performance (by countermovement jumps [CMJ]), muscle soreness (using a 200 mm visual analogue scale) and a range of blood markers associated with muscle damage, inflammation and bone metabolism, before supplementation (at baseline), pre-exercise, post exercise, as well as 24 h and 48 h after physical effort.
The participants took their allocated dose for 9 days, which included a run-in period of 7 days. The subjects then performed a series of muscle-damaging physical exercises to measure the effects of Peptan on connective tissue recovery.
Figure 1: Muscle soreness measure by VAS score
The assessment of muscle soreness indicated that the subjects who consumed Peptan experienced 20% less muscle soreness at all time points after intense exercise, compared with those who received a placebo dose (Figure 1).
Furthermore, the data showed that Peptan increased sports performance — those who received a dose of Peptan demonstrated maintained performance at 24 h post exercise, which increased at 48 h post exercise (Figure 2). Meanwhile, the performance of the placebo group progressively declined.
Dr Tom Clifford, Researcher in Sports and Exercise Nutrition at Newcastle University and leading scientist of the study, says: "In our study, supplementation with Peptan clearly alleviated muscle soreness and even improved the recovery of performance after intense exercise. This study is the first to suggest that collagen peptides might reduce recovery time after physical activity, possibly due to accelerated repair of the extracellular matrix."
Figure 2: Performance evaluated by countermovement jumps (CMJ)
Lisette van Lith, Global Director, Peptan, comments: "Muscle soreness and joint inflammation after exercise are the most commonly reported problems across the growing base of active consumers of all age groups today."
"They are now looking towards active ingredient solutions with proven efficacy, which are safe, natural and cannot only alleviate symptoms but reduce risk of injury and accelerate the recovery process. This new study opens new doors to the potential benefits Peptan can bring to sports nutrition."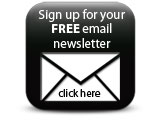 The research supports Rousselot's existing scientific portfolio where Peptan's anti-inflammatory effects have been previously demonstrated in scientific studies.
Featured Companies