New research in effective prevention of cardiovascular disease
VitaMK7 offers the highest content of all-trans MK7, free from solvents and chemicals
The combination of natural-derived vitamin K2 with octacosanol (the main constituent of policosanol) could contribute to lowering levels of cholesterol, triglycerides, LDL cholesterol.
Its combination with a statin can achieve the target value of LDL and HDL cholesterol, claims a new study published by Jovanovic et al in International Journal of Pharmaceutical Science and Invention.
The study was conducted as a prospective clinical study and included a total of 6,595 subjects, including a control group of 2,564 subjects who took nothing.
The study group included 4,031 subjects who were taking a combination of natural Vitamin K2/MK7 from Bacillus subtilis Natto 45ug , vitaMK7 with 20mg of Octacosanol under the brand name of ARTEROprotect (by Abela Pharm, Serbia).
The study was conducted by 76 doctors – general practitioners, specialists in internal medicine and cardiology – in primary health centres throughout the Republic of Serbia, in accordance with the principles of good clinical practice and the Declaration of Helsinki.
Based on the results, it can be said that dietary supplement ARTEROprotect used alone can contribute to lowering levels of blood fat. In combination with a statin, it can achieve the target value of HDL cholesterol.
Vitamin K2-MK7 used for ARTEROprotect is obtained by a biofermentation process which ensures a high yield of the natural vitamin K2.
VitaMK7 offers the highest content of all-trans MK7, free from solvents and chemicals and in compliance with USP Pharmacopeia.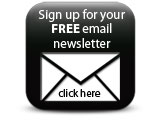 The high purity and stability profile allow the powder to be used as it is, without applying coating or chemical microencapsulation.
Featured Companies