New sports yoghurt offers active consumers a whey protein boost
It has the taste and texture of a standard drinking yoghurt with a whey protein content of 28g
The Nutrilac sports yoghurt will appeal to active consumers says Arla Foods Ingredients
Arla Foods Ingredients has developed a whey protein for use in 'sports yoghurts' that it says will appeal to active consumers who prefer not to use traditional gels and shakes.
Nutrilac makes it easy to produce delicious drinking sports yoghurts with a pleasant taste and texture just like a standard drinking yoghurt, but with a whey protein content of 28g per serving, the company says.
Using the new ingredient, sports yoghurts can be formulated in a variety of flavours and packaged in bottles or pouches.
Torben Jensen, Category Manager for Functional Dairy Products at Arla Foods Ingredients, said: 'The number of people participating in sports is rocketing, but many are put off using traditional sports nutrition products because they don't like their taste and texture.
'Our Nutrilac protein solution for sports yoghurts provides a real alternative that makes high protein products much more approachable for active consumers. Because they taste and feel just like a conventional drinking yoghurt, sports yoghurts will widen the appeal of sports nutrition products to reach new active consumers, helping to encourage incremental growth in the category.'
Arla Foods Ingredients says whey protein is easily digested and quickly absorbed by the body, and is therefore effective in helping the muscles recover from intense physical activity. It also offers bone health benefits.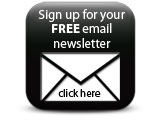 Nutrilac is formulated to offer a carbohydrate to protein ratio of 1:1, which is said to optimise and accelerate the recovery process.
Companies