Onegevity and Indena enter development partnership
The platform leverages data points collected on other individuals similar to the person who's using the service
Indena has entered a development program with Onegevity on the company's health intelligence platform.
Onegevity says it uses artificial intelligence (AI) and machine learning to map, integrate, and understand the biological features that describe the state of an individual's health. The health intelligence platform simplifies health and - omics data (e.g., microbiome, genetic, and blood biomarkers) into actionable information.
Through tests people may do at home or in their doctors' office, the system identifies patterns of variation associated with diminishing wellbeing and uses machine learning to address the results with actionable solutions for diet, nutrition, and lifestyle measures. The solutions are individual lifestyle recommendations intended to restore altered patterns to an increased state of thriving.
Among the tests available through Onegevity are Gutbio, an at-home microbiome test that uses sequencing and artificial intelligence to provide an in-depth look at your gut health; and Agebio, which reveals the body's biological age vs chronological age, and provides recommendations from a scientifically validated blood panel, to keep the body healthy for longer.
"We are proud to cooperate with Onegevity, which represents an absolute innovation for consumers' health. Our project with Onegevity is perfectly in line with Indena's approach and with our continuous focus on research and development of highly effective solutions that are synergistic to the Onegevity wellness plan. The collaboration will allow us to process certain botanical ingredients out of Indena's portfolio through the Onegevity AI platform, with the aim of discovering novel potential indications, and beneficial effects for new or known botanical ingredients, as applicable to the pharmaceutical or nutraceutical market," said Daniele Giavini, Managing Director of Indena.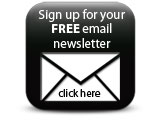 "One of our partnership goals is to identify effective strategies to reduce the biological age vs. the chronological age of individuals by offering actionable solutions," said Paul Jacobson, CEO of Onegevity and Thorne. "We've had a long history working with Indena and have found them to be the premier partner for developing plant-based health products and a strong commitment to research. We expect to gain many insights from this compound screening cooperation project to improve personalized solutions for people worldwide."
Featured Companies