OptiBiotix demonstrates potential to boost health benefits of existing probiotics
The aim of OptiBiotix is to discover and develop microbial strains, compounds and formulations that modulate the human microbiome and can be used as food ingredients and supplements
Research presented by microbiologist Stephen O'Hara, CEO of OptiBiotix Health, at the Microbiome R&D and Business Collaboration Congress: Asia in Hong Kong on the 1-2 March 2017 demonstrated that OptiBiotix's microbiome modulators can increase the growth and biological effect of specific microbial species in the human microbiome.
The research was extremely well received at the conference, and OptiBiotix is speaking to a number of food manufacturers about incorporating its microbiome modulators into food products.
The oral presentation from OptiBiotix showed that its microbiome modulators have successfully increased the growth and biological effect of multiple species of microbe in human gut models, including their own cholesterol-reducing probiotic, LP-LDL.
By using the microbiome modulator, LPGOS, to increase the growth of LP-LDL, researchers reduced cholesterol as much as 27%.
This new research from OptiBiotix demonstrates the potential for the development of species or genera-specific probiotics to selectively enhance the growth and health benefits of existing probiotics.
In addition, there is the potential for microbiome modulators, which selectively modify an individual's microbiome to improve health, to be added to a range of food products.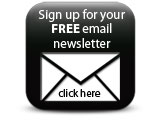 Stephen O'Hara, CEO of OptiBiotix, commented: "The ability to create designer ingredients that can modify an individual's microbiome to improve health is a hugely exciting development in global microbiome research and product development. We are also very excited about the prospect of incorporating our microbiome modulators into food products."
Companies