Parry's microalgae facility completes FDA inspection
Production includes organic spirulina, organic chlorella, Haematococcus pluvialis and other phytochemicals
In the future, the company will also bring spirulina granules to the market
Parry Nutraceuticals has formally received an Establishment Inspection Report (EIR) for its organic spirulina and chlorella cultivation and processing facility.
The facility is located in Tamil Nadu, India. The inspection by US Food and Drug Administration (FDA) follows another successful inspection of the facility in July 2016.
Headquartered in Chennai, India, Parry Nutraceuticals is a division of EID Parry India and part of the Murugappa Group, with more than 30 years of experience in cultivation and processing of microalgae-based nutraceuticals.
This includes organic spirulina, organic chlorella, Haematococcus pluvialis and other phytochemicals.
According to Murugappan, Parry Nutraceuticals aspires to offer a wider array of value-added products from microalgae in the coming years, to meet the latest consumer demands.
"We aim to add to our existing 'greens' stable, coupled with an entry into newer Algal and phytochemical verticals," said Muthu Murugappan, Business Head.
"Some of the products we will bring to the market include organic chlorella, spirulina granules, CO2 extracted Lutein and Algal Beta-glucan, to name a few."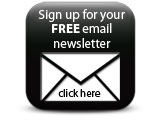 "These, along with vegan plant proteins, chlorophyll, phycocyanin and algae omega 3s, are some new areas in development."
Companies