Plandai Biotechnology receives first purchase order in exclusive supplier agreement with USN
Finance | Ingredients | Sports
The exclusive agreement will allow the sports nutrition brand to further control production costs
Plandaí Biotechnology, Inc., producer of the highly bioavailable Phytofare catechin complex, has announced that it has received the first purchase order from the company's exclusive 3-year agreement to supply USN Worldwide with commercial amounts of Phytofare catechin complex.
The company expects to satisfy the purchase order, which was received from one of USN's contract manufacturers in the South African market, this week.
Callum Baylis-Duffield, Vice President of Sales and Marketing for Plandaí, said: 'Plandaí ultimately expects to expand USN'S purchases globally into other territories where USN operates, so it's crucial that we move quickly to satisfy each of these purchase orders in South Africa. The good news is that with more contract manufacturers coming online with USN in South Africa, we expect more orders will flow from this agreement with USN.'
USN, a global health and nutrition supplement brand that is selling products in more than 50 countries and on four continents, was founded in South Africa 15 years ago. All of USN's products are formulated with the backing of extensive research and scientific findings, as well as clinical trials to ensure efficacy and safety.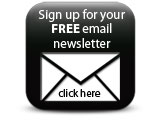 The exclusive agreement between Plandaí and USN will allow the sports nutrition brand to further control the input costs around production, while enhancing product efficacy by replacing the generic green tea extracts in its extensive lineup of innovative and market-leading products, with the clinically proven highly bioavailable Phytofare catechin complex.
Companies