Quatrefolic strikes again
This innovative ingredient is proving able to fit the shifts in consumer behaviours, meeting growing preferences and driving new trends of applications, and also offering highest efficacy, safety, and versatility
2016 sees Quatrefolic keep collecting achievements and to establish itself in the entire global market as the benchmark for the whole industry of folate derivative. This innovative ingredient is proving able to fit the shifts in consumer behaviours, meeting growing preferences and driving new trends of applications, and also offering highest efficacy, safety, and versatility.
Two great results have characterised these first months, setting the ground for a large market's development during the rest of the year.
On February, Quatrefolic has been approved as Food Additive by the Ministry of Health of the People's Republic of China (MOH).
In next few months Quatrefolic will be officially listed in the regulation GB 2760-2011-NATIONAL STANDARD OF FOOD SECURITY: Usage Standard of Food Additives, in the category related to Instant Drinks preparation.
Instant drinks are becoming more popular all over the world, they are perfect for health conscious people who demand to consume healthy beverages because are generally without artificial flavourings, sweeteners, additives or preservatives, normally required and used in drinkable dosages.
Quatrefolic suits instant drinks preparation because dissolves instantly in water and sustains a rapid absorption in the gastrointestinal tract.
April has given us an equally great excitement: Xymogen's XaQuil XR, finished product that contains Gnosis' Quatrefolic, has been selected as a finalist of NutraIngredients Awards 2016 for the Finished Product of the Year - Medical Food category.
NutraIngredients Awards are aimed to celebrate stellar achievement in the fields of ingredients and finished product innovation. Being finalists underlines the recognition of the ambitious target that Xymogen and Gnosis with XaQuil XR and Quatrefolic have reached to provide to all depressed patients the suboptimal L-methylfolate levels.
XaQuil XR is an innovative, orally administered, extended release medical food, that offers the metabolically active form of folate, the (6S)-5-methyltetrahydrofolate (5-MTHF), in a new and performing time-dependent formulation and guarantees the safe and effective level of active folate, as today does may not happen with the common folic acid supplementation.
Folate deficiency is common among depressed people, especially those who don't respond to antidepressants: major depressive disorder (MDD) currently ranks as the fourth leading disease burden worldwide and is expected to become the second global disease burden in 2020 (Hyman 2006). XaQuil XR fulfils the emergent scientific demand that have compelled psychiatrists to consider augmenting traditional antidepressants with the medical food L-methylfolate.
Quatrefolic the innov-active folate (1-3)
Today we know that the folic acid has a complex metabolisation and that people assuming folic acid may still be gravely folate deficient because of the big variations in how efficiently folic acid is converted to the bioactive form in different people. Folic acid (like food folate) is inactive and needs to be metabolised to 5-methyltetrahydrofolate (5-MTHF) to become metabolically effective.
But most simply, MTHFR is an important enzyme in the pathway that convert folate into the activated form, 5-MTHF or 5-methyltetrahydrofolate. Deficiencies in production or function of this enzyme have been associated with increased risk of different diseases.
These defects relate to MTHFR are very common, though they vary enormously between ethnic groups and regions.
Emerging science of nutrigenomics indicates that some individuals, due to their unique genetic patterns and expression, have polymorphic forms of this enzyme and do not produce adequate or effective MTHFR.
Cutting edge scientific research is shed light how much the MTHFR polymorphism is implicated in chronic disease states and how folate nutrition may contribute to replace adequate methylation and overall health.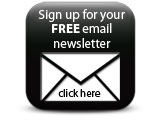 Quatrefolic is the glucosamine salt of (6S)-5-methyltetrahydrofolate and is structurally analogous to the reduced and active form of folic acid so Quatrefolic completely bypasses the "damaged" MTHFR conversion step and delivers a "finished" folate the body can immediately use.
Patanwala I et al. Folic acid handling by the human gut: implications for food fortifi cation and supplementation. Am J Clin Nutr. 2014
Scaglione F, Panzavolta G. Folate, folic acid and 5-methyltetrahydrofolate are not the same thing. Xenobiotica. 2014
Ulrich CM, Potter JD. Folate supplementation: too much of a good thing? Cancer Epidemiol Biomarkers Prev. 2006
Featured Companies