Rousselot and Pharmatech bring fortified gummies to EMEA
Created using Rousselot's SiMoGel solution, the optimised process manufactures gummies in a starch-free environment with good gelatin texture and short drying time.
Rousselot and Pharmatech have brought fortified confectionery to the EMEA market. Rousselot claims it is the first company in Europe to successfully qualify the production of gelatine-based nutraceutical gummies.
The solution created using the contract manufacturer's SiMoGel, enables the production of fortified gummies in a starch free environment, eliminating the risk of cross-contamination associated with the production in starch moulds.
The optimised production process enables the creation of gummies with good gelatine texture with only a few minutes of drying.
Rousselot and the Norwegian-based manufacturer of natural medicine and health products worked closely on-site on everything from the qualification process throughout all industrial trials. As a result, they developed a specific sugar-free recipe, to optimise the production process and lower the production costs.
Jeff Daelman, Product & BD manager Rousselot, said: "The partnership between Pharmatech and Rousselot goes back a long way and we were delighted to support them in this pioneering project with SiMoGel, especially since they already had the necessary equipment for moulding the gummies. It was a pleasure to see Pharmatech operators produce high-quality, fortified gummies within a few hours."
"SiMoGel was proposed to us in early 2018," Geir Andreas Lund, Business Manager Pharmatech, said. "Pharmatech was looking for a stable gelatine-based formulation, starch free and easy to produce and SiMoGel sounded perfect for our innovation projects. By using SiMoGel we now have the ability to produce more complex formulations with ingredients that are not suitable for standard gelatine qualities."
Rousselot streamlined the formulation process by providing SiMoGel samples and assisting on-site during the trials.
Pharmatech now offers a functional nutraceutical or medicinal confectionery, produced in a pharmaceutical FDA-approved facility. The flexible nature of the production process allows scaling of the batch size to the customer needs, starting from as little as 500 kg, meaning between 75,000 and 250,000 gummies.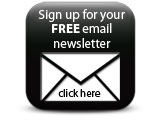 SiMoGel is also available in a bovine version. An added benefit which opens up the product to a larger market.
Companies