SDC Nutrition hires Dan Kohler as Chief Operating Officer
A Chief Financial Officer will also join the US sports nutrition company in March
SDC Nutrition, a health supplement manufacturing company specialising in powdered sports nutrition products, has appointed a new Chief Operating Officer in addition to expanding the sales team to support international growth.
The company's flagship brand, About Time, is sold in more than 3,000 retailers globally.
Dan Kohler is the company's new Chief Operating Officer. Most recently, he was Executive Vice President with HVL/Douglas Laboratories, a division of Atrium Innovations. Over a 25-year career, he has also been Chief Operating Officer at Health and Wellness Products Holdings, Chief Operating Officer and Executive Vice President International at People PC/Earthlink and has held executive management roles with consumer goods companies including OfficeMax, TY Inc and Keebler Company (Kellogg).
Kohler will oversee SDC Nutrition's global operations, quality assurance and regulatory compliance and support business development initiatives for all of the company's brands and contract manufacturing divisions.
SDC Nutrition will also announce a new Chief Financial Officer on 1 March.
Additionally, the company has appointed three Regional Sales Managers in the US. Renee Yost will handle the Mid-Atlantic Territory, while Chris Mendoza takes on the Texas Market and Waver Campbell will tackle the South East Territory.
SDC Nutrition plans to hire additional Regional Sales Managers throughout the first quarter and is also planning to appoint people in three international markets this year.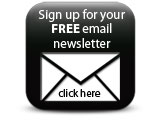 In 2014, SDC Nutrition gained former GNC Executive, Jaime Tavarez, as Vice President of International Sales.
Companies