Sabinsa gains new patents for ForsLean in three countries
The patents define a method of achieving optimal mammalian energy balance using Forskolin on a particular physiological and developmental stage of the mammalian cellular system
Sabinsa has announced that it has been awarded Japanese Patent Number 6472453, US Patent Number 10085963 and Australian Patent Number 2015351423, entitled "Process and compositions for achieving mammalian energy balance." The patents define a method of achieving optimal mammalian energy balance using Forskolin, the active compound found in the company's branded ingredient ForsLean Coleus forskolii extract, on a particular physiological and developmental stage of the mammalian cellular system.
Whereas Sabinsa's original ForsLean patents defined its use and composition in promotion of lean body mass, reduction of adipose tissue (fat) and weight loss, the new patents outline a molecular mechanism: how Forskolin actually aids in fat conversion into heat, a novel concept called energy balance. Humans possess white fat tissue (WAT) and brown fat tissue (BAT). While WAT stores energy in the form of triglycerides, BAT dissipate energy in the form of heat. Forskolin, by recruiting secretory factors like bone morphogenic factors (BMPs), aids in the conversion of WAT to BAT, which is crucial for fat utilisation and effective energy utilisation (balance). This is a preferred preventive measure from obesity and metabolic imbalance.
"The granting of these patents further illustrates our steadfast commitment to furthering science and bringing new understanding to the benefits of Forskolin to humankind," said Sabinsa founder Dr Muhammed Majeed.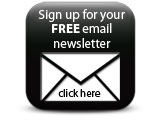 For more information, visit Sabinsa at SupplySide East booth #D101.
Featured Companies