Sports nutrition market is being fuelled by new delivery systems and new ingredients
Energy, muscle building, performance and taste give formulators options for product differentiation, says Cornelius
The sports nutrition market is expected to reach US$67bn (about £39bn) by 2017, according to a new report by Global Industry Analysts (GIA).
Products are moving on from protein shakes and amino acids in a pouch. New delivery systems and new ingredients are giving the consumer a much larger choice of sports supplements. Sports nutrition products are not only for the elite athlete or body builder, but consumers who want to look after their general health through diet and exercise are also exploring the market.
According to GIA's Sports and Fitness Nutrition: A Global Strategic Business Report, consumers are hungry for novel ingredients that will boost beverages and foods with a healthy twist. Natural sports nutrition products are becoming increasingly popular and delivery formats are being developed to optimise the dispersion of active ingredients in the body.
Laura Avis, Sports Nutrition Technical Expert at sports nutrition ingredients supplier Cornelius, says energy, muscle building, performance and taste are giving formulators extensive options for product differentiation.
'Due to the increase in competition within the industry products have become much more innovative, as companies selling them have had to think about who they are targeting,' she says. 'The Cornelius team have been putting together a product range with science-based quality ingredients for the sports nutrition market to help fuel this innovation.
Plant-based protein blends are a great choice if you have an intolerance to dairy
'The market is changing; one of the trends I see is the emergence of 'the active consumer'. This group is health conscious, exercises regularly and tends to look for high quality products. Age has no boundary for this consumer – now we are living longer, regular protein intake is very important to keep muscles in good shape. As we get older, brain function and bone health can deteriorate and some sports nutrition ingredients, such as Creapure (creatine monohydrate) from Cornelius, are being researched through clinical trials to ascertain whether supplementation can slow this decline.
'Fruit and vegetable powders for 'greens' or super antioxidant powder blends are extremely popular,' Avis adds. 'I expect to see new combinations with beetroot used for nitrates and other fruits like cherry and acerola for high levels of vitamin C.'
She also says protein supplements continue to be popular, however, whey protein can cause some consumers issues if they have an intolerance to dairy and this number is rising, but certain whey protein isolates such as Cornelius's BiPRO have very low levels of lactose which can allow use with no issue.
'Plant-based protein blends are a great choice if you have an intolerance to dairy and rice protein is brilliant if you want a completely allergen-free supplement,' says Avis.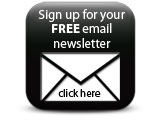 The growing trend of combining products can also be beneficial, she adds. Using probiotics in conjunction with protein supplements, for example, can ease problems associated with high protein intake like bloating. Probiotics can also increase absorption of amino acids , thereby improving post-workout recovery times. A study involving Cornelius product GanedenBC30 by nutraingredients.com, for example, showed that the product increased protein utilisation, in particular absorption of leucine, by 23%.
Companies