Ulrick & Short launches new egg replacer
Ulrick & Short launches total egg replacement solution for cakes and bakery goods
In the last 5 years, food and beverage product launches with a "vegan" market positioning have experienced an average year on year growth of 45% (CAGR, 2013-2017).
This, coupled with the growing spending potential of millennials and "generation Z", increasing philosophical debates regarding the commodity status of animals and the ever growing popularity of schemes such as "Veganuary" have propelled veganism into becoming one of the fastest growing dietary and lifestyle trends in Europe.
Yet despite this, over 90% of vegans still feel that there is a lack of choice when it comes to buying convenience foods.
Ulrick & Short has replied to this trend by adding to their clean label ingredient range. The ingredient, ovaprox V, is the latest addition to their ovaprox egg replacement range and it is the first time they have developed a 100%, clean label egg replacement solution - suitable for a range of bakery goods.
With a simple clean label declaration, ovaprox V is non-GM, price stable and dairy free. It is suitable for a range of bakery applications including cakes, muffins and waffles, and focusses on mimicking the same functional properties as egg in relation to volume, crumb structure and texture.
It is easy to apply and requires no process change as it can be easily added to other dry ingredients so not to alter factory processes.
Ulrick & Short Director, Adrian Short, said: "In the last 5 years, veganism as a lifestyle has become a mainstream trend. This is a great opportunity for food manufacturers to discover innovative ingredients and textures."
"The bakery industry needs to capitalise on this trend, otherwise they will get left behind. ovaprox allows manufacturers to do this while maintaining familiar and consumer friendly back of pack declarations."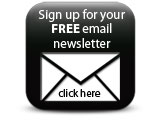 Short added: "There is another strategic advantage for manufacturers here in that ovaprox is both competitively priced and price stable. We have seen in the last 18 months, just how volatile egg markets are is with the fipronil scandal causing massive price fluctuations hitting manufacturers hard."
Companies