Valio showcases ageing nutrition products at Vitafoods Europe
Finnish ingredients manufacturer will exhibit Valio Eila NUTRI F+ lactose-free formulated milk protein powder at the show in Geneva
Responding to the growing trend and demand for health and wellness, Valio will exhibit Valio Eila NUTRI F+ lactose-free formulated milk protein powder for ageing nutrition at Vitafoods Europe.
Timo Pajari, SVP, Food Solutions Sales at Valio, explained: "In our solutions, the bone, digestion and muscle well-being are combined in a unique way enabling our customers to develop the most wanted products. At Vitafoods Europe, our innovative offering of value-added powders will be on show to demonstrate how Valio responds to the growing demand for ageing people."

Pajari said the ageing market segment is seen globally as one of the growth areas and the company's products respond to the needs of customers.
"With Nobel prize-winning innovation culture, we help customers meet the market demand of healthy and tasty food, as well as the business objectives of the modern food industry," he said.
Valio serves customers globally with solutions to all age groups from babies to elderly people. Its solutions, expertise and ingredients can be used in various applications.
Minja Miettinen, Senior Research Manager, PhD, Research and Innovations at Valio, commented: "Valio Eila NUTRI F+ lactose-free formulated milk protein powder fulfils the key needs of older adults. In addition to containing essential nutrients, it also gives a full taste and texture, helping Valio's customers to formulate their products.
"It works in several applications, like milk powders, special nutrition drinks, dairy drinks, nutritious food and dietary products."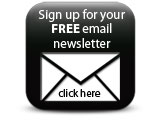 Miettinen said more than 100 Valio scientists and experts are working on milk as raw material, as a source of premium ingredients. "Our R&D together with our nutrition expertise can help customers to come up with innovative solutions," she concluded.
Companies