Vitafoods Europe conference 2015 expands focus
Enhanced coverage of business best practices and research and development within functional nutrition and nutraceuticals
The Vitafoods Europe Conference, Europe's premier conference for the global nutraceutical, functional food and beverage and dietary supplement industries, returns to Palexpo, Geneva from the 5-6 May 2015.
Bringing more content than ever before, the expanded programme reflects the full breadth of the industry including an increased business focus, with content divided into three streams, presenting the latest scientific advances and products.
Continuing to highlight best practice within research and development in areas such as heart health, healthy ageing, weight management, and women's health these clinical sessions will be positioned in the broader context of converting excellence in science to profitable business strategies.
The 2015 programme considers the full production cycle, exploring what it takes to get a product from conception, all the way to the shelves. The programme focuses on industry best practice within areas such as consumer engagement, marketing, packaging and labelling. Additionally, in-depth sessions include the latest regulatory changes and how to develop winning business strategies for business expansion at home and in emerging markets. The Conference is an all-encompassing event for nutraceutical business insights in Europe.
Speakers such as Dr Astrid Stuckelberger from the University of Geneva and current President of the Geneva International Network on Ageing at WHO and Krijn Rietveld, Senior Vice President within Partnering for Innovation at DSM will participate in an opening keynote panel discussion looking at the future of partnership working, knowledge sharing and driving open innovation within the industry.
In addition, Maryse Hervé, Secretary-General at the Federation of European Specialty Food Ingredients Industries, will together with colleagues such as Patrick Coppens, Secretary General at Food Supplements Europe, discuss the progress of the EFSA's current initiative in driving openness and transparency for its planned transformation into an Open Science organisation during the next 5 years.
The conference content is divided into three streams, each with a distinct focus and direction. The first, 'Your Business,' looks at how to turn business intelligence into insights and competitive growth strategies. Within this stream, discussing EFSA claims and regulatory issues, Karin Verjijden, Attorney at Law, Axon Lawyers takes to the stage to look at the status quo of Novel Foods in the EU under the new regulation. Also speaking, Peter Wennerström from The Healthy Marketing Team will show how nutrition information and labelling really influences consumer's choice, and Nick Henson from the International Food Network will present an EU funded model approach for the submissions of health claims within the EU.
For latest innovations in research and development across a number of specific health categories, the 'Your Science' stream covers areas such as digestive health, women's health, cognitive health, weight management, heart health, sport nutrition and bone & joint health. Within bone and joint health, Professor Robert Thomas, Senior Clinical Tutor, Cambridge University discusses Polyphenol rich nutraceuticals to improve arthralgia, quality of life and physical activity levels in cancer survivors. In addition, within weight management, Anders Sjödin, Associate Professor at University of Copenhagen and External Expert on the NDA Panel at EFSA, will present latest results from a five year, EU funded project on satiating properties of food.
Finally the 'Your Product' stream focuses on the latest product and ingredient innovations in areas such as Omega-3, probiotics, protein, free from products, botanicals and best practice within product safety and quality control, each topic combined with a market overview and consumer insights. Within botanicals, Joris Geleen, Botanicals Legislation Expert at the Belgium Federal Public Service, Belgium Department of Health, and Project Lead for the BELFRIT project discusses the progress made on harmonising standards and European regulatory framework around botanicals and latest developments around the adoption and recognition of the BELFRIT list.
The broader context of the conference expands on previous programmes to go beyond the science behind the products and the comprehensive overview makes for engaging content. Furthermore, the conference presents a unique networking opportunity for all departments within a company, from R&D to marketing, product development, and senior management.
Carolina Lindahl, Conference and Content Manager at Vitafoods Europe explains: 'The 2015 Vitafoods Europe Conference brings together latest innovation in R&D and best business practice; providing delegates with a unique opportunity to find out how to meet consumer demand, expand their portfolio and achieve continued business growth. With more content than ever before through 23 modules including 2 keynote panel discussions and 70 speakers representing 20 countries, ensuring truly global insight to the functional nutrition market, the Vitafoods Europe Conference has something for everyone.'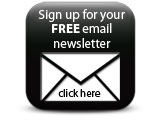 Booking is now live for the Vitafoods Europe Conference 2015. To book a delegate space, visit: vitafoods.eu.com/confbook.
Companies