Vitafoods preview: New Omega-3 focus, high EPA supplement for kids
Delicious matrix, with a chocolate-like flavour and texture, overcomes children's reluctance to taking nutritional supplements
Anlit is launching its new Omega-3 Focus, high EPA supplement for children on Stand 10030. This latest addition to Anlit's "Kidi Bites" supplement line is a fun, fish-shaped serving with a high eicosapentaenoic acid (EPA) concentration (270mg EPA, with 65mg DHA) presented in a delicious chocolate-like matrix.
EPA and DHA omega-3 fatty acids are well known for their importance in brain and nerve development, function and health. Interventional studies and meta-analyses substantiate the benefits of EPA for children with neurodevelopmental disorders, improving reading, spelling and behaviour.
The consumption of fish — the main source of omega-3s — is declining among children, and the texture, taste and smell of omega-3 oil is often challenging for them. Anlit's Kidi Bites technology overcomes the challenges of unpleasant taste and aroma, providing a tasty and healthy solution for kids.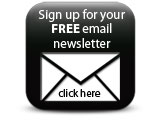 Anlit produces products that are focused on children's taste and texture preferences, while providing essential health benefits. The delicious matrix, with a chocolate-like flavour and texture, overcomes children's reluctance to taking nutritional supplements.
Companies