AbelaPharm Swiss acquires STADA production site in Serbia
The probiotics producer has invested more than €4 million in construction and equipment
Natural dietary supplements AbelaPharm Swiss has announced the acquisition of a production facility from Stada, the German pharmaceutical company. The infrastructure is set to propel the company's position among the probiotics producers in Europe.
This is the second factory owned by AbelaPharm Swiss, where more than €6 million have been invested in the last year and a half in equipment, machinery, plants, production processes and manufacturing licenses acquired from prominent European and global companies.
AbelaPharm Swiss hit the market with Bulardi, its first probiotic preparation, more than a decade ago. Today, the company's portfolio is made of a wide variety of products. More than a million packages have been produced in the last year, the company said.
`Located in Stari Banovci, some 35-minute drive north of Belgrade in Serbia, the acquired pharmaceutical production facility has received about €4m investment in construction and equipment from AbelaPharm in a move to modernise and expand its production capacity.
AbelaPharm Swiss also said that additional funds will continue to be invested to further develop production programmes and technologies.
In 2017, AbelaPharm Swiss introduced a unique flow pack technology designed to enable all PVdC blister packs to be additionally protected by an external three-layer bag filled with inert gas.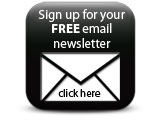 For the company said this technology features oxygen barrier properties and provides maximum protection against external influences such as temperature, humidity, and light.
Companies