Annatto tocotrienols improve bone health in rats, study finds
Vitamin E tocotrienols are said to be as effective as standard anti-osteoporosis therapy in men
Annatto tocotrienol improved bone static histomorphometry in a testosterone-deficient male rat model, according to findings published in the journal Nutrients.
Able to prevent erosion of the bone surface and decreased bone formation associated with testosterone deficiency, annatto tocotrienol was as effective as testosterone enanthate, one of the standard therapies used to treat osteoporosis in men, the research found.
'This [study] serves as a basis for the application of annatto tocotrienol in hypogonadal men as an antiosteoporotic agent,' concluded the researchers, led by pharmacologist Ima-Nirwana Soelaiman of the Universiti Kebangsaan Malaysia.
Vitamin E is a family of eight separate but related molecules: four tocopherols (alpha, beta, gamma, delta) and four tocotrienols (alpha, beta, gamma, delta). While alpha-tocopherol is found in most multivitamins and is supplemented in foods, a growing base of evidence suggests that this popular vitamin E interferes with the uptake and function of tocotrienols. Tocotrienols are derived from three major sources, including rice, palm and annatto. Annatto is the only tocopherol-free source of tocotrienols.
The effect of tocotrienol in bone health is an emergent science
The current study used the DeltaGold annatto tocotrienol ingredient supplied by American River Nutrition, which typically contains ~90% delta- and 10% gamma-tocotrienol.
While women are four times more likely to develop osteoporosis, approximately two million American men have the disease, and an estimated 12 million more are at risk. Men have a greater mortality and morbidity risk associated with the disease than women owing to complications with hip fractures. Testosterone deficiency is the most common cause of osteoporosis in men.
In the study, researchers tested the effects of annatto tocotrienol compared with testosterone enanthate on osteoblast and osteoclast surfaces in a testosterone-deficient rat model. Results showed that both compounds were equally effective in preventing an imbalance in bone remodelling associated with testosterone deficiency. Possible mechanisms may include tocotrienol's strong antioxidant capabilities, down-regulation of the mevalonate pathway, and suppression of proinflammatory cytokines known to promote osteoclastogenesis, the researchers said.
In previous studies, annatto tocotrienol was shown to improve bone structural and dynamic indices at the femur of castrated male rats. The supplement was also effective in increasing bone formation and preventing bone resorption in a postmenopausal rat model for osteoporosis.
Commenting on the research, Barrie Tan, President of American River Nutrition, said tocotrienol had an important role to play in bone health and reversal of bone loss.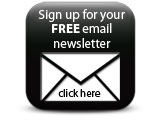 'The effect of tocotrienol in bone health is an emergent science championed by Professor Soelaiman. Two clinical studies are currently underway.'
Companies