Another clear winner from AYMES International!
AYMES International has launched a new IDDSI compliant, gum-based thickener to help promote safe swallowing.
Amylase resistant, AYMES Acusist Clear stabilises the consistency of drinks and meals and contains 68% less sodium than the next-lowest competitor.
At £3.99, Acusist Clear is the lowest-cost, gum-based thickener available.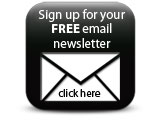 Key facts
Only 341 mg of sodium per 100 g
Amylase resistant for better stability in the mouth
Suitable for vegetarian and gluten-free diets
15-month shelf life
Companies