BENEO launches prebiotic Logo at FiE 2017
As well as marking ten years of BENEO at the show, the company is launching a new on-pack logo to further support the promotion of digestive health and wellness achievable through its prebiotic chicory root fibres
Digestive wellness is proving more and more popular with consumers and has even been identified by nutrition trend commentator Julian Mellentin as the number one theme for 2018.
With this in mind, BENEO is pleased to announce the launch of an on-pack logo, to be used in conjunction with the company's exclusive health claim: "Chicory inulin contributes to normal bowel function by increasing stool frequency", when BENEO Orafti Inulin is used in a product.
The decision to launch a dedicated logo that can be used on-pack by its customers is supported by BENEO's latest consumer research highlighting that two out of three respondents consider the term 'prebiotic' to be appealing.
With the increased drive from consumers for on-pack transparency, the prebiotic logo enables manufacturers to communicate their products' proven effectiveness even more clearly and attractively.
Originally launched at FiE 2007 in London, BENEO has built its business on a versatile portfolio of scientifically-backed functional ingredients that delivers a wide range of technical and nutritional benefits, connecting nutrition and health. Digestive wellness has long played a key role within BENEO's functional ingredient research and new product concept development.
From foundational fibre trials research in the early years to continuous in-depth studies, BENEO's scientific journey has led to successful EFSA health claim approvals, including one exclusive health claim.
Dominique Speleers, Member of the Executive Board at BENEO, said: "We are proud that in the past ten years we have focused on continuously building the scientific substantiation of our ingredients, also testing their potential through consumer studies and providing manufacturers with ingredients that meet today's customer expectations.
"The next step for us is to enable our customers to communicate on pack the proven health benefits of our chicory root fibre offer to consumers. We are very excited to launch our new prebiotic logo at FiE."
"As the only plant-based prebiotic on the market, BENEO's functional fibres are well placed to help manufacturers create products that meet growing consumer interest in products that truly promote digestive wellness."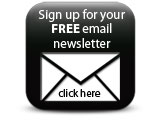 For further information on BENEO and its ingredients, or to meet some of the company's nutritional, technical and market experts, visit BENEO at FiE this year on the stand, Booth #F61, Hall 8.
Companies