Benexia brand launches 2 Chia seed extracts in Europe
Benexia Xia Powder-125 LM is a multifunctional high protein chia extract that concentrates chia protein in a micro-milled format
The Chilean company Functional Products, specialists in chia seed extractions, with its brand name BENEXIA - Advanced Seed Nutrition, is waiting for 2 new novel food approvals on its proprietary extracts from chia seed.
BENEXIA is a producer in bioactive ingredients such as proteins and fibres, and chia lipids. Mainly dedicated to chia seed, and producer of specialties, BENEXIA is a regulatory leader in Europe regarding chia seeds and extracts.
Starting in 2009 with approval for seed, and in 2014 with chia oil (approved as a supplement and for uses in fat blends), BENEXIA is now looking for approval for its proprietary extracts chia protein and chia fibre.
Benexia Xia Powder-125 LM (chia protein) is a multifunctional high protein chia extract that concentrates chia protein in a micro-milled format. It is a vegetal protein that is easily dispersible with good quality, low in saturated fat and with no cholesterol.
It also has the advantage of containing all essential amino acids and a high digestibility. Benexia Xia Powder-125 LM is an excellent ingredient to help cover the daily protein requirements, as well as a large portion of the daily requirement of dietary fibre and omega-3 polyunsaturated fatty acids.
Benexia Xia Powder-435 LM (chia fibre) is a multifunctional fibre concentrate, extracted from the chia seed that has a total dietary fibre content of up to 56%, as well as 25% high biological value plant-protein and 4% omega-3. Benexia Xia Powder-435 LM will revolutionise the market of fibres due to its outstanding nutritional properties, and its versatility of uses and applications in the food industry.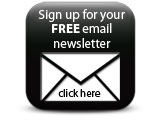 These products will be commercialised in UK, starting promotion this fall and sales during the first semester of 2019.
Companies