Breakthrough in intestinal pain and discomfort management
Saccharomyces cerevisiae CNCM I-3856 clinically proven to relieve abdominal pain in irritable bowel syndrome subjects
Saccharomyces cerevisiae CNCM I-3856, a patented probiotic yeast from Lesaffre's collection, has just received backing from the scientific community with the publication of a first clinical study in the journal Digestive and Liver Disease.
As reported in the article, this specific strain of Saccharomyces cerevisiae, selected by Lesaffre among thousands of proprietary strains and registered with the French National Collection of Microorganism Cultures as CNCM I­3856, demonstrated a significant effect in improving abdominal pain and discomfort in individuals with irritable bowel syndrome (IBS). This probiotic yeast is known on the market under the commercial name of Lynside Pro GI+.
IBS is one of the most prevalent gastrointestinal disorders in the world, affecting up to 20% of adults in certain areas and representing one of the leading causes of work absenteeism. With abdominal pain and/or discomfort and bloating as the two main symptoms, IBS substantially alters patient's quality of life.
Focused on providing innovative solutions to global human healthcare challenges and knowing that most IBS patients are unsatisfied with their current treatment, Lesaffre worked on developing an alternative solution to reduce abdominal discomfort and bloating. 'After a series of promising preclinical testing using Saccharomyces cerevisiae CNCM I­3856, the next logical step for Lesaffre Human Care was to launch a large clinical trial to confirm the differentiating benefits of this strain,' explains Amélie Cayzeele-Decherf, a Lesaffre Human Care clinical studies specialist. 'Lynside Pro GI+ is the first known probiotic yeast to specifically target IBS and it was essential for us to obtain unbiased scientific evidence of its efficacy,' she adds.
A randomised double-blind placebo-controlled study was conducted, under the supervision of Professor Pierre Desreumaux, an international specialist in inflammatory bowel disease from the University of Lille (France), to assess the effect of CNCM I­3856 on digestive discomfort and abdominal pain in subjects with IBS. Two hundred volunteers were treated with either 500mg/day of Saccharomyces cerevisiae CNCM I­3856 or a placebo.
Results of the study show a significant improvement in bowel pain and discomfort after 4 weeks of administration in 63% of subjects receiving the strain
Saccharomyces cerevisiae
CNCM I-3856 against 47% in the placebo group (p=0.04).
In addition, 'the consumption of this probiotic yeast was well tolerated and the analgaesic effect observed was not mitigated by any adverse side-effects,' explains Prof. Pierre Desreumaux. 'These results suggest that Saccharomyces cerevisiae CNCM I-3856 may be a new safe strategy to improve abdominal pain and discomfort in patient suffering from IBS symptoms,' he concluded, adding that 'even long-term treatments could be contemplated considering the absence of side-effects.'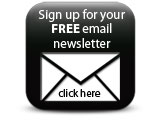 Thousands of people are looking for a long-term solution to effectively manage their IBS-related symptoms. With Lynside Pro GI+, an all-natural treatment option is now available without the side-effects or habituation that can be caused by prescription drugs often used for this condition. Additionally, this probiotic yeast is gluten-free, lactose-free and non-GMO and therefore suited to virtually any adult that experiences abdominal pain and/or discomfort.
Featured Companies