Cambridge Commodities launches vegan protein range
Extracted from superfoods, ProEarth vegan proteins are clean label, often allergen free and easily digestible owing to their fibre content
Ingredient supplier Cambridge Commodities has launched a range of high quality vegan proteins to meet the increased demand for plant-based protein ingredients.
The ProEarth range consists of black bean, almond, cranberry, buckwheat, hemp, pumpkin seed and quinoa powders with protein content ranging from 20–80%.
Extracted from superfoods, ProEarth vegan proteins are clean label, often allergen free and easily digestible owing to their fibre content. Plant protein sources can provide a full profile of amino acids and omega-3 fatty acids, connecting with key drivers of health-conscious consumers.
Products in the ProEarth range are minimally processed to give clean label appeal. All but hemp and cranberry are produced via water extraction, a solvent-free method that is a cleaner and more ecological processing method than alcohol-based extraction. Hemp comprises cold-pressed, ground hemp seeds, and cranberry is produced by an enzyme-free, solvent-free cold extrusion and filtration process.
ProEarth vegan proteins have a range of additional nutritional benefits to their protein content, aligning with demand for multifunctional ingredients. ProEarth cranberry, buckwheat, hemp, pumpkin seed and quinoa proteins are free from the 14 major allergens. Many products in the range contain natural plant fibre, which is essential for digestive health. Hemp is considered a 'complete protein' with a full profile of amino acids; quinoa also has a good profile of amino acids.
Emma Cattell, Research and Development Nutritionist at Cambridge Commodities commented: 'The ProEarth range is the next generation of vegan proteins, beyond the traditional soy, pea and rice. Awareness of different protein sources is now much higher among the general population than in previous years, owing to environmental issues such as global warming and sustainability.'
'With the shift of sports nutrition positioning products towards lifestyle goals, consumers expect more from products than just protein. Vegan proteins have a host of other benefits in addition to protein including being rich in vitamins and minerals, more natural, less processed, environmentally friendly and ethical,' she added.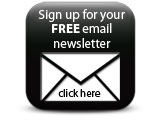 'The rise of people choosing to follow a flexitarian diet by reducing meat consumption and the increase of vegetarianism and veganism has boosted demand for alternative protein. We believe that the trend for new and innovative vegan protein sources is set to continue as consumers look to more natural, plant-based products to meet their healthy lifestyle goals,' Cattell concluded.
Companies