Carbery and Synergy showcase protein and flavour at HiE
Will unveil Taste for Performance, a collaborative protein and flavour platform
Carbery Food Ingredients and Synergy Flavours (Stand J60) will unveil Taste for Performance, a collaborative protein and flavour platform, at this year's HiE.
The collective knowledge and capabilities of both companies in high protein applications provide formulators with an unrivalled ability to develop nutritional bars, beverages and powders that strike the perfect balance of taste and performance. Brought to life through a series of specially flavoured prototypes, including a unique ready to drink beverage, visitors will have the opportunity to experience the exceptional flavour and nutrition impact that this platform makes possible.
The latest collaborative research, done with North Carolina State University, into the sensory analysis of various protein sources, has provided Carbery and Synergy experts with a deeper understanding of how proteins bind and interact with flavour compounds. These insights enable the development of superior flavour profiles in protein-based formulations. Protein and flavour experts will be on hand to explain how the characteristics of different protein sources behave in applications and how flavour science is applied to achieve the best possible taste.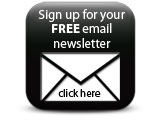 Visitors are invited to come to the stand to discuss the importance of quantity, quality and timing of dietary protein intake in building and maintaining skeletal muscle mass and strength, optimising body composition and improving blood glucose management.
Companies