Clasado Biosciences to showcase Bimuno at SupplySide West
The international biotechnology company specialises in the research of gut mediated wellness solutions and will present its patent-protected prebiotic food supplement at the show in November
Clasado Biosciences, an international biotechnology company and specialist in the research of gut mediated wellness solutions, will showcase Bimuno, its patent-protected prebiotic food supplement, at SupplySide West.
SupplySide West is the largest gathering of health and nutrition industry professionals focused on dietary supplement, beverage, functional food, personal care, and sports nutrition innovation and brings together 16,000+ ingredient buyers and 1,300+ exhibitors.
SupplySide West 2018 takes place at the Mandalay Bay Convention Center in Las Vegas from 6-10 November and provides the perfect platform for Clasado Biosciences to present its prebiotic supplement, Bimuno.
Bimuno naturally feeds and stimulates the growth and activity of Bifidobacterium in the gut. It is a highly purified galactooligosaccharide (GOS) mixture that is scientifically and clinically proven to maintain digestive comfort, support gut health, immune health and overall wellbeing.
Bimuno has exceptional prebiotic properties
Clinically proven to work in 7 days
Triple impact on health - rebalancing gut health, protects against pathogens and combats chronic inflammation
Lowest clinically effective dose compared to other commercial prebiotics
Superior functional ingredient available as a syrup or powder
Clasado Biosciences has also arranged for Professor Glenn Gibson, to give a talk entitled 'Prebiotics: what they are and what they do for gut health (including the Bimuno evidence)'.
Professor Gibson co-coined the term 'prebiotic' and instigated the prebiotic concept as a way to modulate gut bacteria for improved health. His talk will be on Thursday 8 November in Presentation Theatre, Booth 1081 at 4 pm.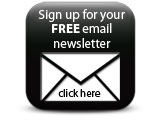 Visit Clasado Biosciences at booth #3824.
Companies