Colorcon's Nutra brand gives tablets and capsules a naturally colourful finish to help drive business growth
Colorcon, the company that created the world's first certified organic tablet finish for nutritional and dietary supplements, will exhibit its Nutrafinish product line at Vitafoods
The Nutra Natural Advantage brand is supported by an extensive network of locally accessible technical and regulatory professionals who assist in developing a finished consumer health product with the competitive edge needed to drive your business growth.
Visitors to the Colorcon stand will gain new insights on non-sythetic colour options, while addressing consumer preferences for their tablets, capsule, soft gelatin capsules and gummies.
Our Nutra products provide the finish that helps you keep manufacturing costs low and productivity high, while eliminating product quality problems and helping speed your product to market.
"Open Up to a World of Color" by discovering the new range of natural, label friendly colour finishes now available to help you drive brand loyalty.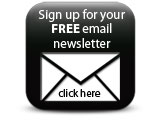 Stop by stand D75 to learn why Colorcon is working hard to live up to the pledge: Colorcon — From Core to Coating Naturally Your supplier of Choice.
Companies