DuPont Nutrition & Health lactitol ingredient provides gentle relief from constipation
First meta-analysis quantifies the benefits of a daily lactitol dose in adult constipation patients
Scientists have documented the ability of lactitol to relieve adult constipation
Scientists at DuPont Nutrition & Health have documented the ability of lactitol to relieve adult constipation in a new study.
The research is the first meta-analysis to quantify the effect of lactitol supplementation, collating the findings of 11 clinical studies that involved 663 patients in total.
The findings are published in the international journal, Clinical and Experimental Gastroenterology.
No significant difference was apparent when comparing the efficacy of lactitol with lactulose, one of the most commonly used osmotic laxatives. However, lactitol does show a tendency to increase stool frequency, the analysis concluded. The evidence, although limited, further suggests that lactitol is superior to stimulant laxatives.
'The study documents what has long been suspected – that lactitol relieves the symptoms of constipation. Importantly, it shows that lactitol is very well tolerated,' said Arthur Ouwehand, Research Manager at DuPont Nutrition & Health and one of the scientists behind the study.
DuPont, which manufacturers its own brand of lactitol under the OsmoAid brand, hopes the findings will encourage further research into the use of lactitol as a constipation treatment.
'We know that current treatment options provide insufficient relief for around half of patients. While the efficacy of a daily dose of 10–20g lactitol has been proven, there is still a need for more research into the effects of long-term lactitol use,' said DuPont Scientist Julia Tennilä, who also worked on the meta-analysis.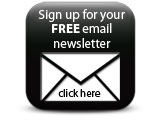 OsmoAid lactitol is a disaccharide sugar alcohol approved by the FAO and WHO as an ingredient for use in food products and dietary supplements. It is also approved by several pharmaceutical authorities as an osmotic laxative. Its gentle action makes its suitable for all age groups. Additional studies suggest lactitol may also provide relief from adult constipation attributable to surgery or hospitalisation.
Companies