DuPont demonstrates fibre for hunger-suppressing drinks at HiE
Litesse polydextrose has proven satiety effects
Litesse polydextrose has proven satiety effects
DuPont Nutrition & Health is offering beverage manufacturers the opportunity to enter the weight management market using its versatile dietary fibre, Litesse polydextrose.
The fibre is straightforward to formulate, at no expense to sensory appeal, and has a proven effect in reducing voluntary energy intake at a subsequent meal.
These benefits won Litesse a place among the finalists in the 2014 World Beverage Innovation Awards presented at the BrauBeviale exhibition earlier this month.
DuPont has developed two beverage concepts to demonstrate the wide-ranging possibilities offered by Litesse: creamy, ready-to-drink Vanilla Chai balances Litesse with nutritious soy and dairy proteins; while the Plumberry Fibre Shot offers a light and refreshing combination of plum, raspberry and apple juice with a hint of black tea.
Both samples will be showcased on Stand F6 at Health Ingredients Europe (HiE) in Amsterdam next week.
'Litesse has long been recognised for its useful properties as a prebiotic dietary fibre with an excellent toleration profile. Building on the acknowledged link between high fibre diets and satiety, we embarked on a research journey that has resulted in several published human studies, which have consistently demonstrated the ability of Litesse to reduce voluntary energy intake at a subsequent meal. Perhaps more importantly, these studies also indicate that this reduction in energy intake is not compensated during the rest of the day,' says Bram van Hulsen, Global Product Line Leader, Fibres and Extracts.
The most recent human studies have also found that Litesse can suppress the desire to eat immediately after ingestion, reduce hunger between meals, and regulate appetite-related hormones. These studies have established that a dose of just 6.25g per serving is required to achieve these effects.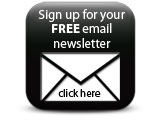 'The low minimum dose is particularly easy to incorporate into new beverage formulations, providing consumers with proven benefits that they will feel immediately,' van Hulsen says.
Companies